BIE Mammography Bootcamp with AI is a 2-day hands-on workshop designed to help radiologists, radiology fellows, and trainees to learn in-depth mammography reporting and the use of artificial intelligence in mammography through comprehensive case practice and live discussions with experts.
Course Director's Message
The BIE Mammography Bootcamp with Artificial Intelligence has been designed to help radiologists learn mammography and the role of artificial intelligence in practice. You will learn the normal and abnormal appearances on MMG and report them as per BIRADS structure through rigorous case practice and discussions. We have worked very hard to make it a reality for all of you so that you can continue your education and learning in breast imaging. All of our past attendees have grown in confidence and their encouraging feedback gives us confidence that you will definitely gain a lot from the program. Ultimately, your learning will impact your practice and patients positively, which is what motivates us to keep working hard on keeping the program updated and refreshing. We welcome you all to take advantage of the opportunity and make the most of it! Lots of love and See you soon!
Meet our eminent speakers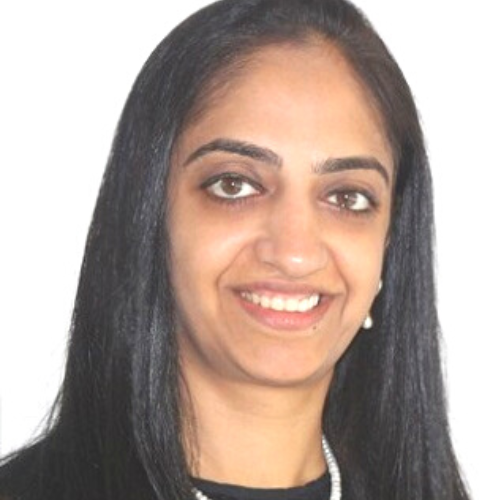 At the end of the course, the attendees would be able to
Get familiar with the normal appearance on MMG
Be able to identify the abnormalities on MMG and describe the appropriate lexicon
Be able to structure the report as per the BI-RADS recommendations
Understand the strengths and limitations of basic breast imaging modalities
Understand the role and application of artificial intelligence (AI) in breast imaging
You will report with much more confidence and grow in your practice
Who Should Attend The Bootcamp
Breast Radiologists
General Radiologists
Radiology Residents
Radiology/ Surgery Fellows
Key features of the Bootcamp
A workshop of 200 cases spread over 2 days
Live expert-moderated sessions for case review and discussions
Ample opportunity for Q&A
Small group for personalized attention
Case practice with and without artificial intelligence
Dedicated online account for each participant for case practice
Ample time will be provided for self-practice
Certificate of participation and completion
Introduction to the role of artificial intelligence (AI) in Breast Imaging by AI experts
Benefits and limitations of AI in Breast Imaging
Timing:
Date: 23-24 August 2023

Time: 8.00 am to 6.00 pm Local Time (UAE)
Venue: Hotel Conrad, Sheik Zayed Rd, Dubai
Pricing#:
 
Regular pricing for BIE MB 2023 Only: USD 1699.00* (check COMBO Offer for up to 50% discount)
Limited seats on a First Come First Serve basis
Regular price of all 3 programs: USD 5197.00*
No on-spot registrations will be available for this program as it is an on-site program for which we need to make many arrangements beforehand.
COMBO OFFER:
Includes all programs of BIE Grand 2023 over the 5 days.
Starts at USD 2597.00* only
Completing all 3 programs is like doing a mini-fellowship in breast imaging. And you gain much more than just the state-of-the-art subject knowledge – international exposure, networking with top educators, life-long support from BIE, and much more
#for interbank transfer only
Once you have filled this form, we will send you the payment details, you can then make a telegraphic transfer to the bank account provided to you.
Please transfer payments only to the account BIE team communicates to you. If in doubt, double check on +65 89525405 (BIE Helpline)
23rd August 2023
07.30 – 08.00: Registration
08.00 – 08.30: Pre-test (Cases 190-200)
08.30 – 08.45: Welcome speech and Introduction to the System
08.45 – 09.15: Fundamentals of Breast imaging/ Mammography 
09.15 – 09.45: Comprehensive review of BIRADS Lexicon for         MMG 
09.45 – 10.00: Tea Break
10.00 – 11.30: MMG Self review (cases 1-40)
11.30 – 13.00: Case discussion with faculty (cases 1-40) 
13.00 – 13.45: Lunch Break
13.45 – 14.15: AI in breast Imaging 
14.15 – 14.45: MMG Self review (cases 41-80)
15.45 – 16.00: Tea Break
16.00 – 17.30: Case discussion with faculty (cases 41-80) 
17.30 – 17.00: MMG Self review (Cases 81-100)
24th August 2023
08.00 – 09.00: MMG Self review (Cases 101-120)
09.00 – 09.30: MMG and MBI 
09.30 – 09.45: Tea Break
09.45 – 011.00: Case discussion with faculty (cases 81-120)
11.00 – 13.00: MMG Self review (cases 121-170)
13.00 – 13.45: Lunch Break
13.45 – 15.00: Case discussion with faculty (cases 121-170) 
15.00 – 15.30: Organization of MMG report 
15.30 – 15.45: Tea Break
15.45 – 16.15: Emerging technologies related to MMG 
16:15 – 16:45: MMG Self review with live case discussion (cases 171-190) 
17.45 – 18.00: Post-test (cases 190-200)
18.00 – 18.15: QnA
18.15 – 18.30: Feedback and photo. 
Our Sponsors and Partners
We thank our sponsors for supporting us in achieving our vision for enabling timely and comprehensive breast care through educating radiologists and surgeons.