IMBRC 2022 (Intensive MRI Breast Reading Course) is BIE's flagship MRI Breast workshop that is revered by radiologists globally. It is a 2 day hands-on intensive program designed to help radiologists, radiology fellows, and trainees to learn in-depth MRI Breast reporting through comprehensive case practice and live discussions with experts. Over the years, the program has received an average of 9.8/10, which speaks volumes about the quality of the program. Our attendees have seen tremendous improvement in their breast MRI reporting and some of them have attended the program multiple times because they love it so much. We are sure that this program will take your MRI breast reporting to the next level at minimal cost compared to anywhere else in the world for the same quality.
Course Director's Message
BIE IMBRC 2022 is back and I am extremely delighted to share it with you all! Over the last two years, we could not organize it for you (in fact IMBRC 2022 Chennai got canceled due to the global pandemic), and understandably all of you along with our who team were sad about it. Now, we are glad that the program is back in an improved shape and form to teach you practical and state-of-the-art breast MRI reporting along with the updated ACR guidelines to bring you up to speed and take your breast MRI reporting to the next level. We have worked very hard to make it a reality for all of you so that you can continue your education and learning in breast imaging. All of our past attendees have grown in confidence and their encouraging feedback gives us confidence that you will definitely gain a lot from the program. Ultimately, your learning will impact your practice and patients positively, which is what motivates us to keep working hard on keeping the program updated and refreshing. We welcome you all to take advantage of the opportunity and make the most of it! Lots of love and See you soon!
Meet our eminent speakers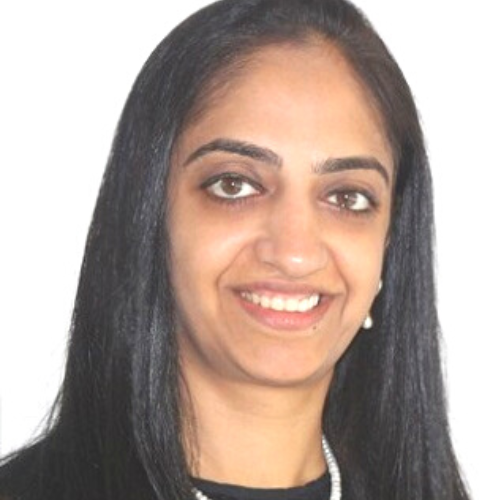 At the end of the course, the participants will be able to
Describe various indications and guidelines for Breast MRI. They will understand the pros and cons of using this modality in various clinical conditions
Report MRI Breast study systematically utilizing the appropriate BI-RADS lexicon as described by ACR guidelines
Enhance interpretative skills of reading Breast MRI in various breast conditions, including breast implants
Use various protocols with the understanding of the utility of each sequence
You will gain the confidence you need to report breast MRI right after the course
Who Should Attend The Course
Breast and General Radiologists

Breast Surgeons

Radiology Residents

Radiology/ Surgery Fellows

Radiographers
Key features of the Course
Two full-day MRI reading course in a beautiful setting
Personalized Expert Guidance
Hands-on MRI Intervention workshop
Tailored to the guidelines of American College of Radiology
Timing:
Date: 19-20 Dec 2022

Time: 7.30 am to 5.30 pm SGT
Venue: Singapore
Session Details:
Training on MRI reporting based on ACR-BIRADS Guidelines
Exposure to 100+ cases
Morning tea, lunch, and evening tea
Certificates upon completion
Pricing:
Early Bird (Till Sep 05, 2022): $ 1499.00
Regular (Sep 06 – Oct 05, 2022) : $ 1799.00
Late (Oct 06 – Dec 05, 2022): $ 2199.00 
FREE Breast Intervention workshop (Hands-on MR-guided, US-guided, Stereo Biopsy) worth ($ 549.00) with this booking
Limited seats on a First Come First Serve basis
Please check Combo Offer if you want to attend the full 5-day program (MRI, Mammo, and Intervention; it has an extra discount)
No on-spot registrations will be available for this program as it is an on-site program for which we need to make many arrangements beforehand.
COMBO OFFER:
Includes all programs of BIE Grand 2022 over the 5 days.
Early Bird (Till Sep 05, 2022): $ 2599.00
Regular (Sep 06 – Oct 05, 2022) : $ 2999.00
Late (Oct 06 – Dec 05, 2022): $ 3599.00 
Bank Details:
Recipient Name/Payee: Milkyway Consulting Private Limited
Recipient Address: 37 Kallang Pudding Road, #03-01, Tong Lee Building Block B, Singapore 349315
A/C No.: 070-902579-0
Bank Name: DBS Bank Ltd
SWIFT Code: DBSSSGSG
Branch Code: 070
Branch Name: DBS Bank Ltd, Bishan Branch
Bank Address: 12 Marina Boulevard, DBS Asia Central, Marina Bay Financial Centre Tower 3,
Singapore 018982
19th December 2022, Monday
07.30 – 07.50: Registration
07.50 – 08.00: Welcome note – Dr. Niketa Chotai
08.00 – 08.30: Lecture: Guidelines and Technique of MRI Breast – Dr. Supriya Kulkarni
08.30 – 08.55: Lecture: MRI Breast lexicon and BIRADS reporting style – Dr. RameyshDanovani
08.55 – 09.00: How to use workstation and load various sequences – Application specialist
09.00 – 09.45: Teaching set 1 (Cases 1-10) – Dr. Niketa Chotai
09.45 – 10.10: Tea Break
10.10 – 11.00: Teaching set 2 (Cases 11-20) – Dr. Rameysh Danovani
11.00 – 12.00: Test set 1 (cases 21-30)
12.00 – 12.45: Review test set 1 – Dr. Niketa Chotai
12.45 – 13.45: Lunch Break
13.45 – 14.30: Test set 2 (Cases 31-40)
14.30 – 15.15: Review test set 2 – Dr. Niketa Chotai
15.15 – 15.25: GE Talk
15.25 – 15.45: Lecture: Abbreviated MRI breast – Dr. Niketa Chotai
15.45 – 16.00: Tea Break
16.00 – 16.45: Test set 3 (Cases 41-50)
16.45 – 17.30: Review test set 3 – Dr. Niketa Chotai
17.30 – 19.00: Test set 4, 5 (Cases 51-70)
20th December 2022, Tuesday
07.45 – 08.00: QnA session from previous day teachings
08.00 – 08.45: Review test set 4 – Dr. Rameysh Danovani
08.45 – 09.15: Lecture: MRI Breast – How do I report it – Dr. Niketa Chotai
09.15 – 09.45: Lecture: MRI in Pre and Post-operative cases – Dr. Supriya Kulkarni
09.45 – 10.00: Tea Break 
10.00 – 11.00: Review test set 5 – Dr. Rameysh Danovani
11.00 – 11.30: Lecture: MRI Breast augmentation – Dr. Niketa Chotai
11.30 – 12.30: Test set 6 (Cases 71-80)
12.30 – 13.30: Lunch Break
13.30 – 14.15: Review test set 6 – Dr. Niketa Chotai
14.15 – 15.15: Group photo contest, testimonials, doubt clarification, booth visit, Tea Break
15.15 – 16.45: Test set 7 and 8 (cases 81-100)
16.45 – 17.45: Review test set 7 and 8 – Dr. Niketa Chotai
17.45 – 18.00: Closing session and feedback
Our Sponsors and Partners
We thank our sponsors for supporting us in achieving our vision for enabling timely and comprehensive breast care through educating radiologists and surgeons.